Creating an External User Account
Accessing Conforma
Open your internet browser to access Conforma, which is a web-based application. We recommend ensuring your browser is up to date.

Navigate to the system URL (this will be different for every set-up).
The demo version of Conforma is available here: https://conforma-demo.msupply.org:50000/login
The login page will appear as shown below.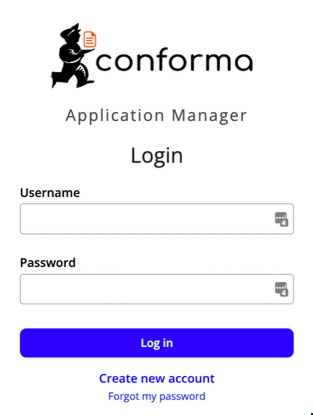 You will need to create an account to access Conforma.
Alternatively, if you are using the Conforma demo, you can log straight in using an existing user account below:
External user:
Username: External_User
Password: demo
Creating an account
From the login page, click the Create new account button.
Remember - the forms shown here and in the demo are just example forms. They can be changed to suit your needs!
Fill out the user registration form.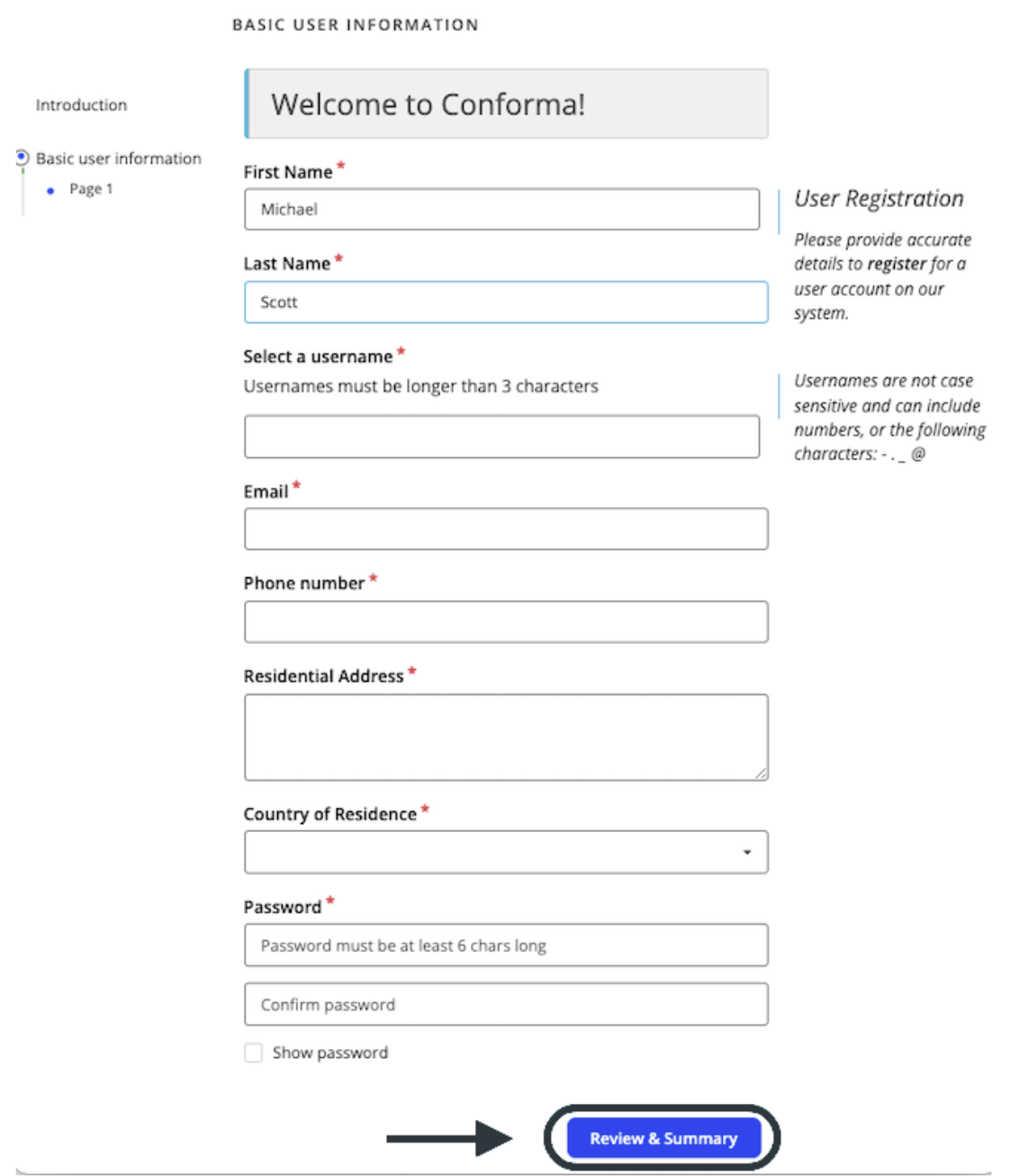 Once you have completed the form, click the Review & Summary button.

Review your answers on the form, then click the Submit button.

A verification email will be sent to the email address you provided in the form. Verify your account by clicking the provided link in the email you received.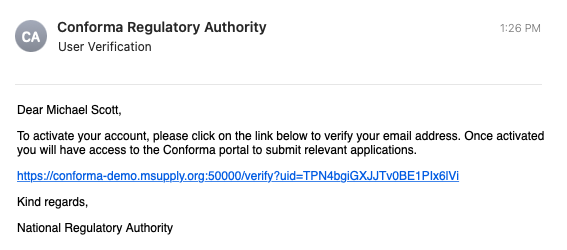 Your new account will now be verified. Click Log In to proceed to the login screen.